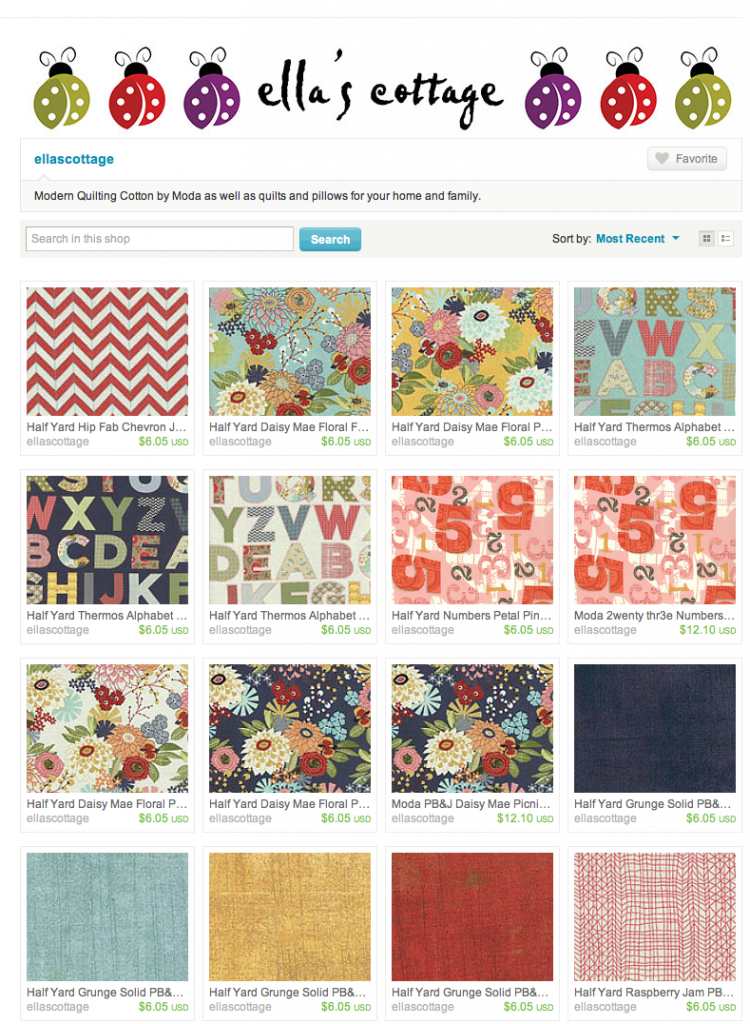 Ella's Cottage is another great Canadian online fabric shop find, and is located in Charlottetown, P.E.I!
Ella's Cottage has been in business for 3 years, and carries an excellent selection of modern fabrics, like Moda's Comma, Simply Color, PB & J, 2wenty thr3e and Happy Go Lucky lines, as well as a selection of Bella Solids, all great additions to any modern quilter's stash.
Leigh Anne, the lovely owner of Ella's Cottage, has offered our guild free shipping on orders over $50, just enter SHIPFREE50 at the checkout!
Big thanks to Leigh Anne for such a generous offer to our members! 
It's so great to see so many friendly Canadian shops coming online offering such great selections of modern fabrics and more. Happy shopping and let's support our Canadian shops! 
Visit Ella's Cottage by clicking the image above or click here!