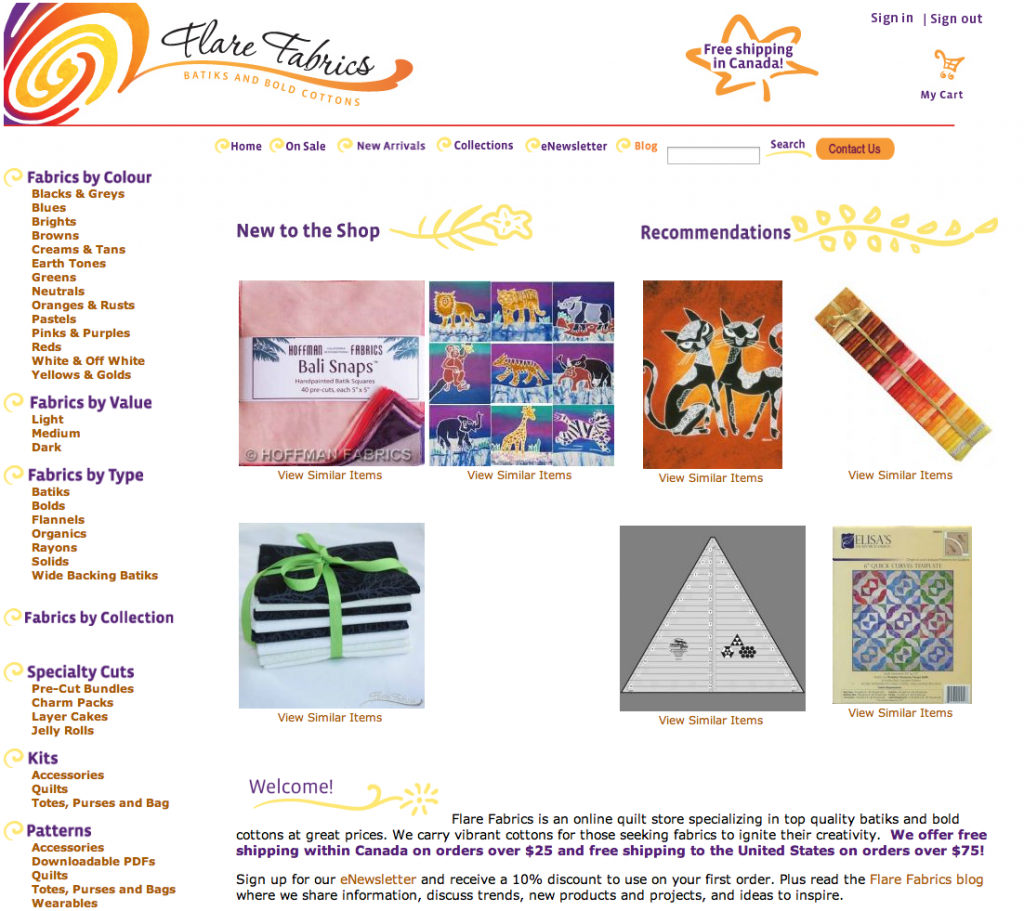 Flare Fabrics is a Toronto-based online fabric shop, now in their third year of business!
They carry a wide range of batiks, and a variety of unique fabrics for quilting, including modern selections by Denyse Schmidt, Parson Grey, Kona solids, Frond Studios, Marcia Derse, and selections from Studio E.
The wonderful owner of Flare Fabrics, Marlene, has offered our guild a very generous discount of 10% off your purchase, valid until the end of June 2013,
just enter promo code: FVMQ10 at checkout.
Help support our Canadian shops and have fun adding to your stash!
Big thank you to Marlene and Flare Fabrics for such a great discount and for supporting our guild!