Members in attendance: 44
Two new members joined tonight.
Our meeting started with a welcome from our president, Marilyn. It was Marilyn's hop that tonight when we leave the meeting that we leave inspired by something we saw or felt tonight.
We are focusing on more fun and less business at our meetings so watch Facebook and your e-mail for information and details to stay informed about our guild.
The Executive has met virtually for the last couple of meetings with the next meeting scheduled to take place February 2, 2019 in a face-to-face format. One of the subjects that will be discussed at that meeting is "what makes our guild unique as a modern guild."
You should have received a copy of the guild membership list in your e-mail. This list will serve as a resource for who to contact for what between meetings and events.
We had a short presentation by Alicia from Dinkydoo Fabrics. Dinkydoo donated a stack of fat quarters as a door prize for tonight's meeting and gift certificates to be used as door prizes for our meetings for the remainder of the year. Dinkydoo has recently moved to #906-19055 Airport Way, Pitt Meadows. Dinkydoo is looking for teachers to teach classes in their new classroom space (room for up to 20 people).
Christine challenged us to make a new name tag for the February meeting. Make a new name tag for a chance to win a prize.
The guild has a membership with the Canadian Quilters' Association (CQA) so we receive a copy of the Canadian Quilter magazine. These magazines can be signed out by members at the Membership table. If you take one of the magazines home to enjoy, please remember to return the magazine once you have finished reading it so someone else can borrow it.
Tonight is our annual de-stash! Leftovers that are not re-homed and taken home by members tonight will be donated to: LIFE's Second Chance Thrift Store. This thrift store provides a valuable avenue for funding the operations at LIFE Recovery House. LIFE's Second Chance Thrift Store is located in the Clearbrook Industrial Park at #7-31550 S. Fraser Way, Abbotsford and keeps store hours of 9:30 am to 4:30 pm Mondays to Saturdays.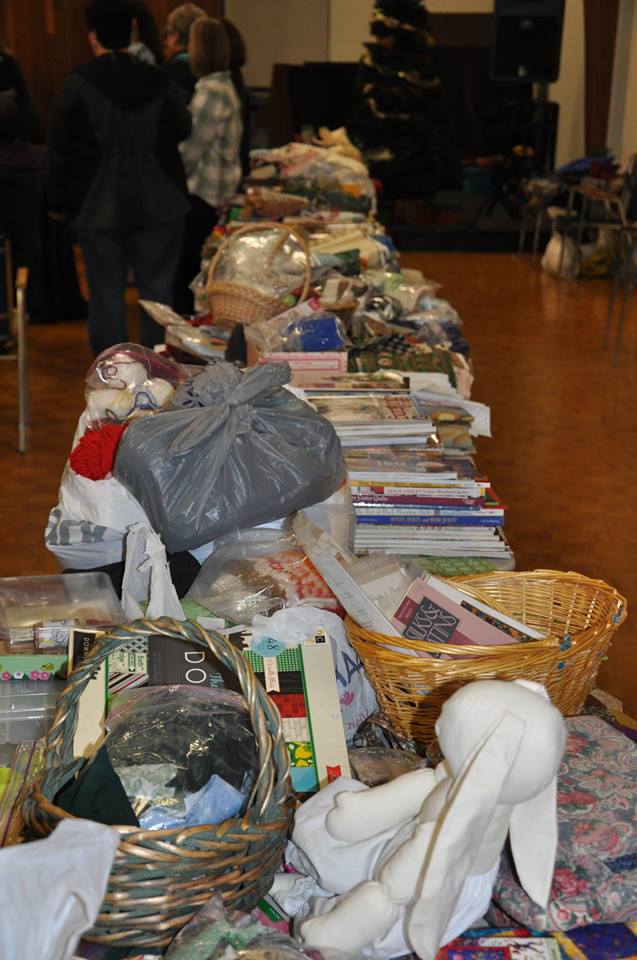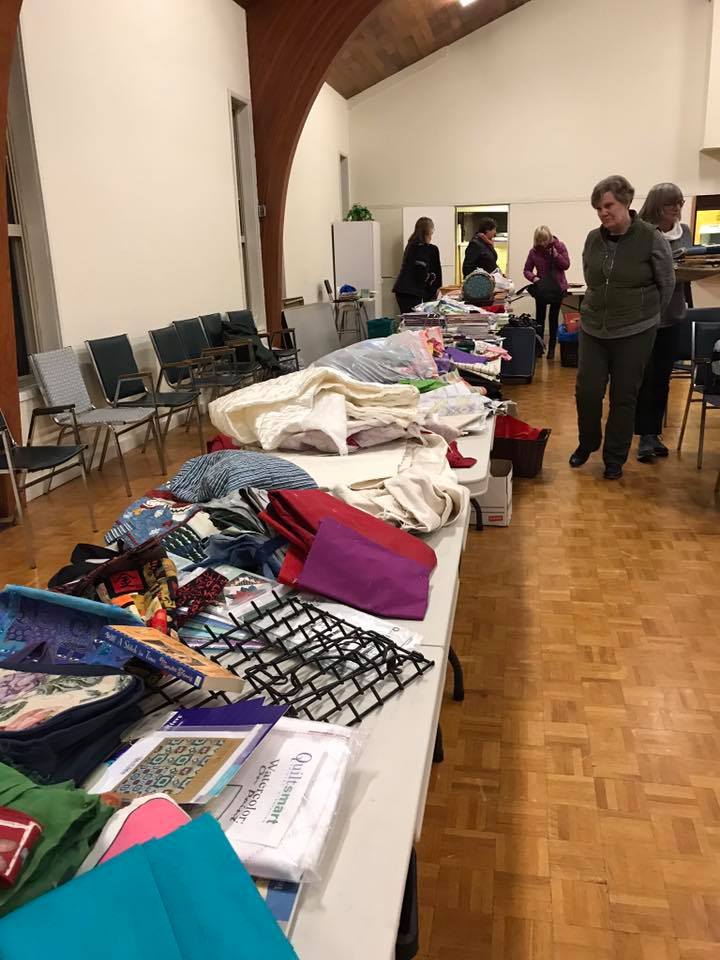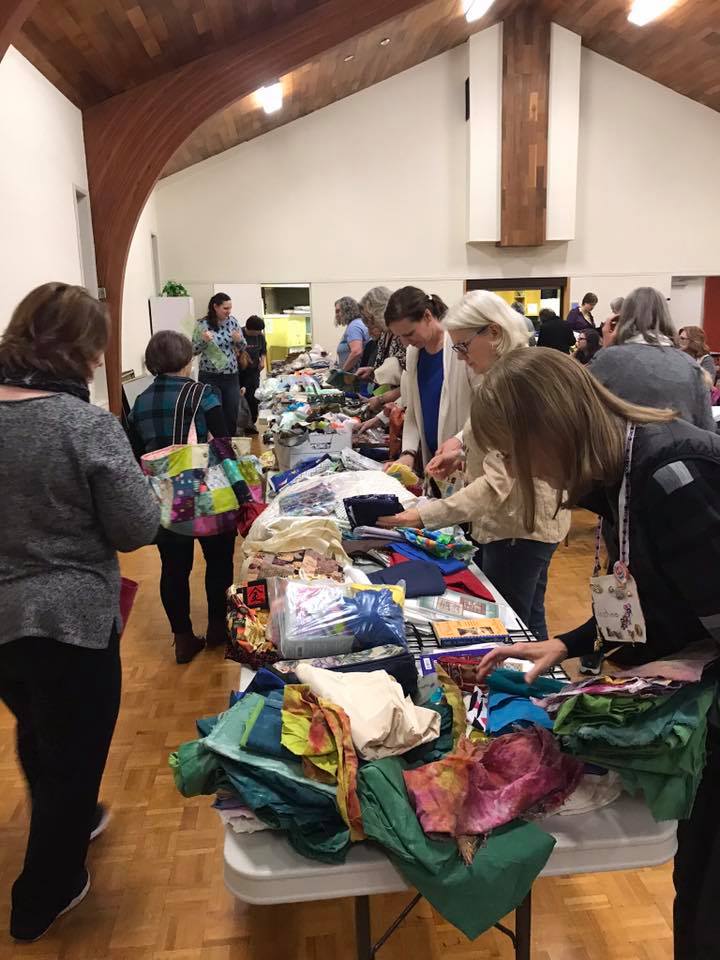 We look forward to seeing you at our next meeting on February 14, 2019!