Block of the Month 2022-23
This years challenge was to utilize only solid colors that were complimentary. Each month a different shape was suggested, sometimes adding black or white, or shades of our colors. Looking forward to see what interesting projects surface!
Block of the Month 2021-22
A new year meant a new BOM! This year our blocks were being taken from 100 Quilt Blocks Magazine. Each month two blocks were offered and throughout the year there were different techniques utilized in each block. This was a challenge to learn some new techniques for some of our members!
Finished 2020-21 BOM projects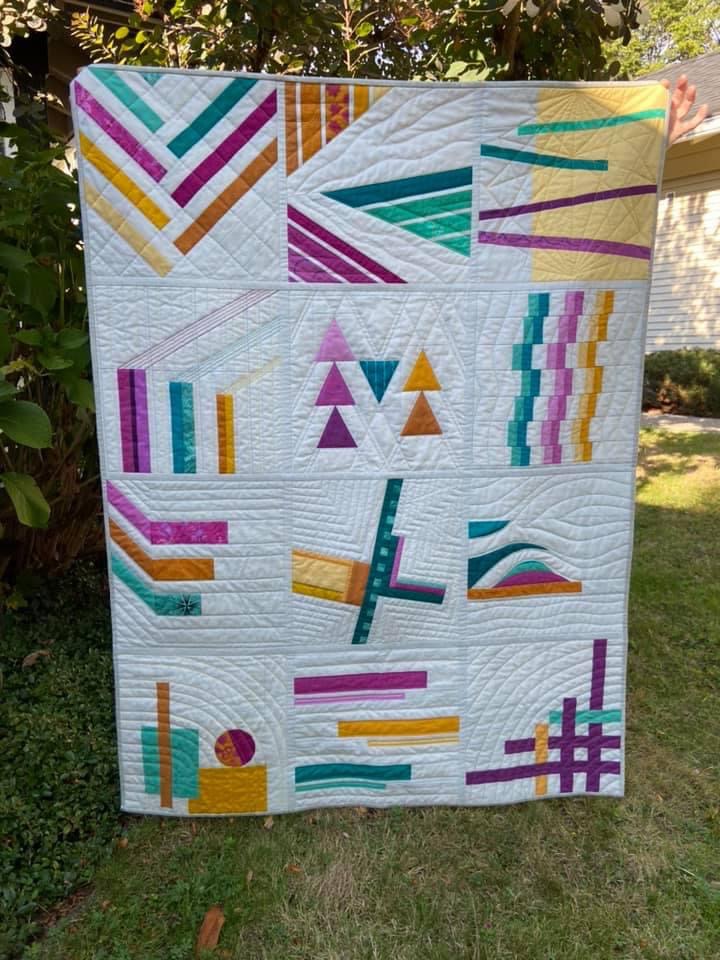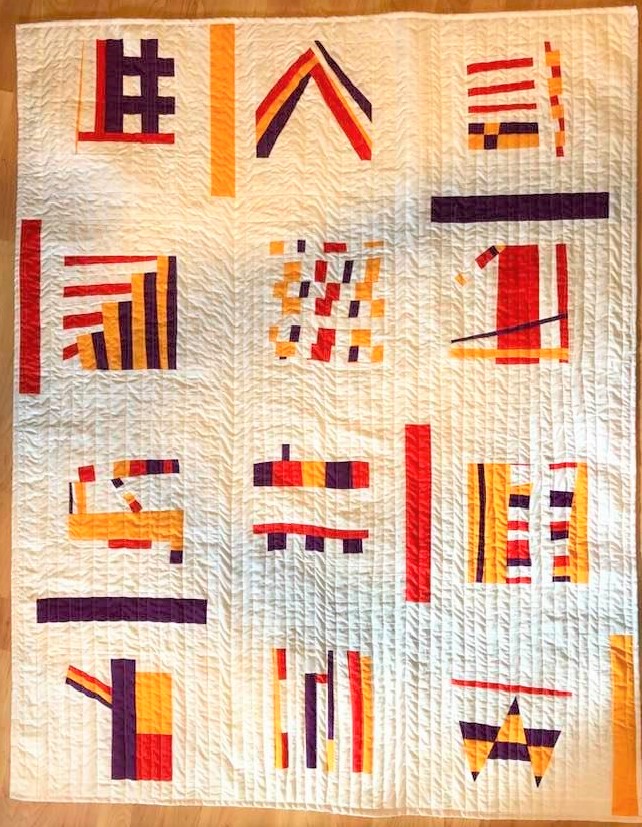 2020-21 BOM Blocks Inspiration
Each month over the last year we were shown a concept block and we were to make a block using this as your guide. The block was 3 colors of your choice and a background color, any size you like. Many of us started the project, and a few of us actually are in the process of completing our quilt! Thanks so much to the ladies that created these great suggestions for us!